I choose to join Bethel Farm 4 Seasons Teacher Training for two reasons.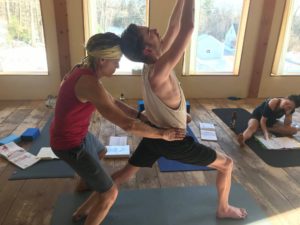 First, I wanted to learn to teach the the methods that have improved my day-to-day life, quieted my mind, furnished me with the tools to battle anxiety, and simply made me a better, happier person.
Second, I wanted to deepen my daily practice, both on and off the mat. What I left with has far exceeded my expectations.
I am now confident that I can share these ancient methods in detail with both fellow yogis looking to grow their practice and to the curious lay person. My practice has also deepened further than I ever thought possible. What I initially thought would be simply a didactic experience turned out to be an emotional, spiritual journey of healing. Incredibly, as I leave, I know this is only the beginning of that journey. I have gained the tools to guide my spiritual evolution in a way that can help in self-healing.