We are proud to offer some of the most affordable group rates in the industry. But do not be fooled – we also offer some of the most personal and professional attention available. We run this retreat center with the love from our hearts, and all our guest comment on the ease and home-feeling it provides them. We have been hosting and attending retreats for years and we understand many of the little things that make it easy (and in some cases possible) for you to offer an excellent retreat experience for your students.
Room & Food price per person
$150 / night 2-7 nights
$135 / night for 8+ nights
Room only price per person
$75 / night 2-7 nights
$60 / night for 8+ nights
Minimum stay is 2-nights. We require a minimum of 10 people, or equivalent fee.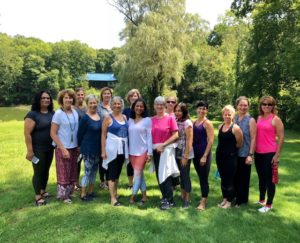 Check-in time and Check-out times are variable.
Tenting is available at $15 less than the room prices.
Day Use Price per group
$300 Half-day (4-hours)
$500 Full-day (up to 8-hours)
You may have us do meals, or you may provide your own meals. We do not allow alcohol, meat, or fish.
Meal Only Price, per person
$25 – breakfast,    $33 – lunch,      $33 – dinner
Meals are vegetarian and use local, organic, fresh, and whole ingredients whenever possible. Many of the vegetables come from our own garden. Food is served buffet style.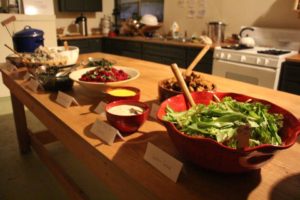 If you have us do all your meals, we will include tea and fruit available throughout the day. We do not serve coffee.  You may bring your own.
We are happy to book your participants through our website. In this case there will be 3% added cost to cover the PayPal fee.
Group use of the sauna: $40 for up to 2 hours.
Campfire: $30 
Check out our growing list of testimonials, past presenters and past events.
Please contact us in advance for availability.