Spiritual Bed And Breakfast
More Than A Nights Sleep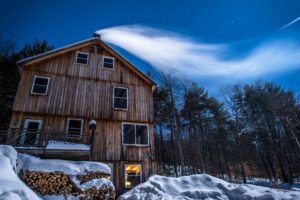 Do you want a getaway that gives you a deep sense of peace and relaxation?
We offer a nurturing environment of quiet simplicity in the woods.
At Bethel Farm you can stay on the grounds of a small scale yoga retreat and organic farm.
For more than ten years, spiritual teachers and students have been cultivating a mood of tranquility and reflection that permeates place.
Visitors reaching to describe their experience here often use the word "magic".
You can enhance your stay with a therapeutic massage, a private or group yoga session, a purifying wood fired sauna, or a serene walk in the surrounding woodland trails.
Optionally we can provide a nourishing vegetarian or vegan breakfast, with a homemade touch.
You will have access to a full kitchen, if you choose to prepare other vegetarian meals during your stay.
For those who are drawn to connection with the outdoors:
Leave your room and enjoy seasonal activities such as hiking, cross country skiing, a dip in our pond, or a scenic walk to our local waterfall and swimming hole.
Fox State Forest and its miles of hiking and mountain biking trails is just two miles away.
Within a forty-five minute drive you have access to three downhill ski resorts and the trailheads of Mt. Monadnock.
When it is time to go inward, you will find a haven for meditation in the spacious, light-filled yoga studio, in a tiny cabin up the hill, or upon a meditation platform in the woods.
This is YOUR time to recharge and renew.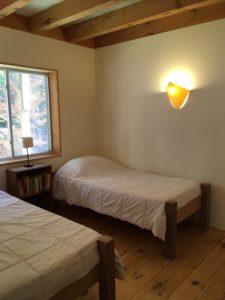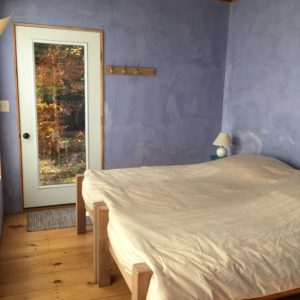 Room Pricing:
$130 per night double occupancy
$90 per night single occupancy
(Please note: a one night rental represents a 24 hour stay. Check in and check out times are flexible.)
$15 per full hot breakfast
Massage therapy: $80 for fifty minutes
Group yoga class: $20 per person
Private yoga session: (up to 2 people) $65 one hour, $90 an hour and a half
Sauna: $40 up to 2 hours
Please contact us in advance for availability.