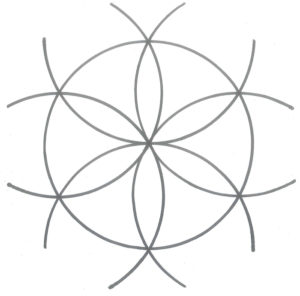 Advanced Yoga Teacher Training
In Four Season Modules
Bethel Farm 2019
We are happy to announce a new level of Teacher Training at Bethel Farm.
The Advanced Yoga Teacher Training program is the next step for those of you who have completed a 200 hour (or longer) Yoga Teacher Training, or comparable sadhana immersion.
The course is presented in four seasonal modules:
February 6—11 Winter Module:Initiation
May 1—6 Spring Module:Intention
August 7–12 Summer Module:Resolution
October 16—21 Fall Module: Transcendence
The whole journey will take place within the context of a year at beautiful Bethel Farm.
The seasonal six day immersions offer time to connect deeply to the land—the growing of our food, the wild woods, foraging, and feasting.
We also connect deeply with one another, creating a mutually supportive community with a life of its own.
The group is limited to ten participants, to ensure maximum interaction with the teachers and fellow students.
Lead facilitator Stephen Bethel has been a part of the land here for 40 years. He was shown how to teach yoga by Sharon Gannon and David Life—founders of the Jivamukti Method.
Kristen Estey will be leading daily forays into the outdoors, foraging, farming, and soaking up the energy of the wild woodlands around us.
Segments of the training will be taught Robert Moses, who started training teachers more than 35 years ago.
Meenakshi Moses will also be a contributor, especially on the classic literature of India.
Christine Fletcher will be the chef in residence, serving up richly satisfying and diverse vegan meals.
Other guest facilitators will be announced.
In all areas of yoga practice, we will go into greater depth and detail:
In anatomy, we will focus especially on fascia, connective tissue, the endocrine system, and the nervous system.
In asana, we will take more time to study sequencing. We will look into ways to gradually and safely deepen one's strength and range of motion.
We will explore a wider range of yogic practices, especially as described in the Hatha Yoga Pradipika .
We will deepen our understanding of yoga philosophy, focusing on Advaita Vedanta as presented in the Upanishads and Vivekacudamani.
We will become more comfortable with the Sanskrit language, and explore the more subtle and powerful effects of mantra.
We will study the Bhagavad Gita, and learn about it's context in the Mahabharata.
Between modules, self guided pranayama and mantra practices will be assigned.
The completion of the course confers a Bethel Farm 500 Hour Teacher Training Certificate.
The course satisfies all of the requirements for a 500 Hour Yoga Alliance Certification.
Total cost for the coarse including food and lodging for 24 days and 20 nights is $3500.
Student discounts, scholarships, payment plan, and work trade options are available.
Pay in full before the program begins and get 10% off: Prepay cost-$3150.
There is a $100 deposit required to hold your spot.
Is your yoga education finished?
Or is there a new door to open?