A lovely country retreat center founded by a true master teacher, Steve Bethel.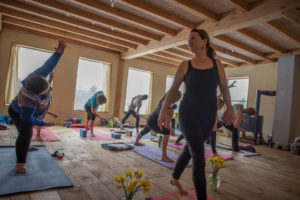 It is a great pleasure to attend yoga events at Bethel Farm. I always feel like I have had the most wonderful experience! Each March, I host my Winter Retreat at Bethel Farm. It is the perfect setting providing a peaceful atmosphere, a very warm & cozy light filled yoga studio heated by a wood stove, & the farm serves fresh organic vegetarian food. A true New England gem!
For more information on Michelle.