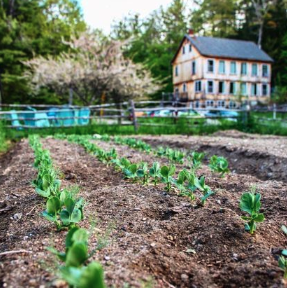 We are looking for a Lead Farmer for 2023
(Please spread the word!)
Bethel Farm is a small organic farm and small retreat center that grows and provides delicious vegetarian meals made with the harvest of your hard work. We grow a wide variety of vegetables. through four seasons. Feed yourself, the community, and retreat groups.

(we host up to 25 at a time).
Benefits
We have a small cabin for the lead farmer position with a full kitchen.
Free yoga classes, swimming pond, sauna and meals to share during our retreats.
You will have 2-3 apprentices to help you throughout the week
Please contact us for more details at [email protected] or 603-318-2486