Fall Retreat Dates: September 27th – 29th
Price: $445 per person, or $800 if you sign up for both summer and fall retreats.
Important links:
Our Accommodations: Bethel Farm is a Farm to Table Retreat Center. The atmosphere on the farm is conducive to deep inner reflection and connection with oneself and the land. For years Bethel Farm has hosted yoga retreat groups and have perfected cultivating the mood of yoga, healing, and peace. It is the ideal place for our Retreats, as we strive to sync with Nature's rhythms to better connect with our own. Bethel Farm is comprised of 50 acres of mixed woodlands and gardens. Being Farm to Table, much of the produce for our meals will be supplied by the Bethel grounds. All of our meals will be mindfully prepared by the in-house chef, who creatively uses ingredients from the farm to make three sattvic vegetarian meals a day. We will have simple shared dormitory-style accommodations with shared bathroom facilities. Rooms have electricity, electrical outlets, and WiFi access.
Your Host: Eve Carey is a certified yoga instructor with over 500 hours of experience leading Vinyasa and Yin classes.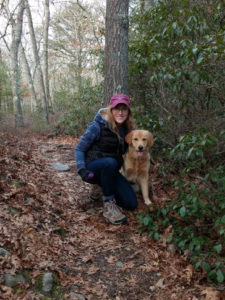 Also, Eve has a B.Sc. in Wildlife and Conservation Biology and M.Sc. in Zoology. These retreats bring together Eve's two expertises and passions. Her love for the natural world enhances her spiritual connection with Nature and her inner-self, especially through walking meditation in the woods. She feels from studying and experiencing Nature one can connect, discover truer understanding, and find reverence, with their greater Self and all living beings.
Price: Your entire package for lodging, food, meditation, yoga, and outdoor learning is $445 per person. If you sign up for both June and September Retreats, your special discounted total will be $800.
Itinerary: Here is everything that is included in your weekend package for $445! Please note, this is everything being offered, but any of the experiences are optional.
Friday
Arrive in late afternoon / early evening – explore grounds and settle in
Welcome Dinner
Welcome Meeting
2.5hr Yin and Meditation
Campfire
Saturday
Sunrise "Wake with the Forest", also known as the "Dawn Chorus",
outdoor meditation
Bird-watching walk (focus on identification and life history)
Breakfast
Jivamukti class with our host, Stephen Bethel
Free Time
Lunch
Afternoon hike (focus on plant identification)
Free Time
Dinner
1.5hr Vinyasa/Yin Yoga
.5hr Meditation
Campfire
September Only: New Moon Ceremony
Sunday
Sunrise "wake with the forest" outdoor meditation
Bird-watching walk (focus on identification and life history)
1-hr Vinyasa
Breakfast
Final Thoughts and Group Discussion
Afternoon hike
Yoga: On this retreats we will practice Yin, Vinyasa, and Jivamukti at Bethel Farm's main yoga studio space. The main yoga studio is bright and inviting with warm textures and many windows.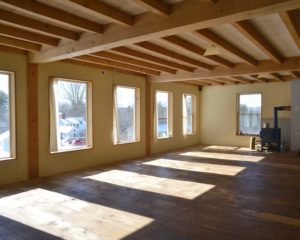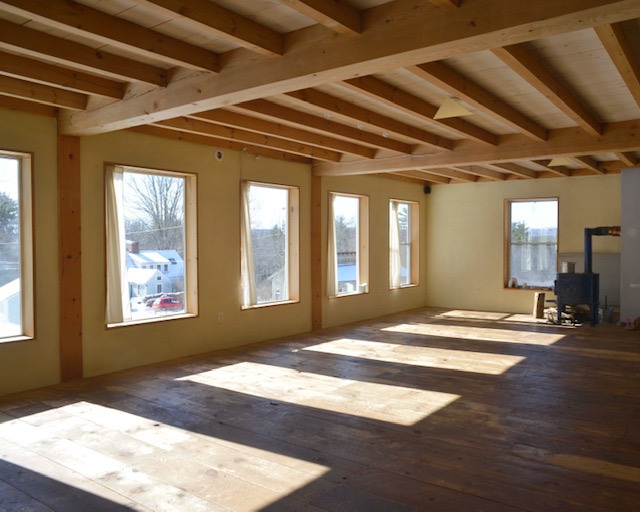 It will be perfect for our group. Participating in yoga classes are studio2optional, but we strongly encourage you to join as it will enhance your feeling of well-being and inner peace during your stay. If you chose to meditate in your room instead of take evening class, or journal instead of Jivamukti, we will respect your decision (but will not discount your retreat price).
Hiking: The other main focus of your retreat will be connecting with Nature. We will have walks focused on plant and animal identification and life history, as well as silent "walking meditation" hikes. Mother Nature (especially in New England) is a fickle beast, however, so outdoor activities may be modified in cases of extreme or dangerous weather conditions (i.e., lightning storm). In general, we will go outdoors, rain or shine, so please pack and dress accordingly. Like Yoga, all hikes are optional. If you chose to sleep-in instead of bird-watch, or get a massage (see below) instead of afternoon hike, we will respect your decision (but will not discount your retreat price).
Extras: Bethel Farm also offers in-house massage with a certified massage therapist. If you would like to include this as an extras to your weekend getaway, please book directly with Bethel Farm. Extras are not included in your retreat price.