Leah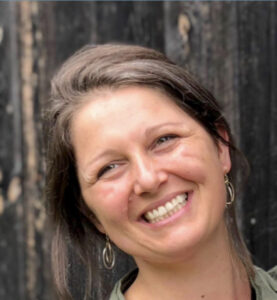 finds great comfort in the web of connections that are built in community and rooted in nature. Her roots run deep in New Hampshire and she attributes much of her grounding qualities to her local environment and longstanding relationships here. Her interest was taken to a yoga class in her late teens, and a passion for understanding health in the human body, mind and soul have grown from there.
A natural connecter and community lover, she owns and operates a yoga and massage studio in her home town of Bradford NH, just a ramble away from Bethel Farm. In fact, she remembers when Bethel Farm began offering yoga classes twenty years ago and feels honored to have witnessed the growth of the center over time.
She's a writer, graphic artist and outreach enthusiast who is enlivened by helping her community come together in healing. We are so happy to have Leah here to share our mission with all of you!