Christine Fletcher has been a part of the Bethel Farm team since 2014 in her role as resident chef.  Preparing meals for all who stay at the farm, often using ingredients grown on site, is a realized dream.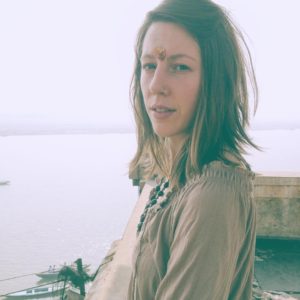 She feels deeply blessed to work in an environment that values connection to the earth, to other beings, and to the divine.  It brings her endless joy to be the liaison between gorgeous organically grown produce and the individuals requiring nourishment.  She loves exploring the endless versatility and vibrancy of the plant-based diet and observing how peaceful eating can transform the lives of all.
She is also passionate about music, particularly writing and performing lullabies for the Goddess with her two musical projects: The Felt Experience with Ray Conner, and Boom Shiva with Michael Green and Patrick McNameeKing.
She is a 500-hr certified yoga instructor and a 200-hr certified Sanskrit Mantra teacher.