Our ashram retreat will have a silent dynamic twist, encompassing the teachings of, cakra-s, energy movement, yoga and pranayama.  We truly will keep you busy with silence, as well as woodfire sweat lodges to vegan deliciousness. You will awaken your senses with Boom Shiva Kirtan and a greater understanding of depth from your stillness within. Please join us for a weekend of transformative bliss and well being.   
-Payment options under bios-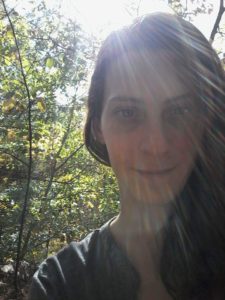 Certifications: Yoga Alliance 200 Hour Registered Yoga Teacher Through the years Jen has developed a very close relationship with the practice of yoga. In her early 20's she began to dabble in Hatha yoga as mean to gain strength and flexibility but she really began to understand the true power of yoga in her late 20's when challenging life circumstances moved her to seek methods of reducing anxiety and stress. Yoga played a key role in getting her through these tough times and helped her develop the confidence to live her life fully. Since then, yoga has played a pivotal role in her life. Through her deep practice Jen has developed a love for sharing the joys and challenges of yoga with others. She strives to teach well rounded classes touching on breath work, dynamic movement and restorative practices. She trained with Anjili and Brian Russell at Sadhana Yoga in Keene NH and plans on traveling to India for her 500hr teacher training next year.
After finishing my education at NYU, I moved to Perth, Australia as a first step on the road less traveled. From the antipodes to Southeast Asia, I began a nomadic life, spending several years exploring ashrams in Malaysia and Thailand, biking barefoot on back roads across Vietnam, building wooden boats in New Zealand, and learning the precious stone trade in Sri Lanka.
This new life led to the Path, and immersed me in a variety of spiritual studies. I spent over six years studying vedantic traditions and philosophies, kundalini and hatha yoga, kashmir shaivism, and multiform practices of meditation. These teachings involved both energy and non-energy, giving me great enjoyment and a sense of well being. I look forward to sharing these experiences and knowledge with those interested in exploring their own.
 Price: Early-Bird Special $340
($365 after May 1)