Now Offered Friday Mornings 9 -10:30
Starting January 17
The popular Bethel Farm Beginner Vinyasa Flow, now led Monday nights by Chantal and Wednesday mornings by Bethel, will be offered Friday mornings beginning January 17. The class will be led by France Hahn and Louis Page on alternating Fridays.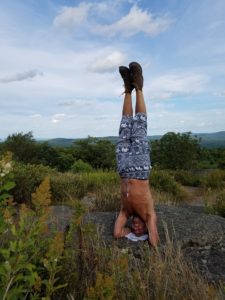 You do not need any previous experience to attend this class. Mats and props are provided, or bring your own.
Like all our classes it is $18 to drop in, or purchase a 10 class pass for $140
(over %20 discount)
If you have any questions, call 464-5985
Give yourself a chance to try it.
Your first class at Bethel Farm is FREE