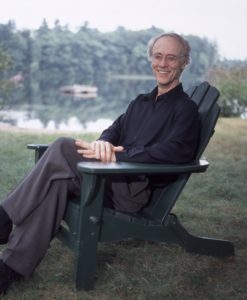 Each day is spent in silent practice with alternate periods of sitting and walking meditation.
Three delicious vegetarian, farm to table meals are served – breakfast, lunch and a light dinner.
Comprehensive meditation instruction and an evening talk/discussion occurs daily. In addition,
group or individual interviews with George take place every day as well as yoga and Tai Chi sessions.
BENEFITS OF MEDITATION
Meditation helps us on many levels, from simple relaxation to freedom from suffering and full liberation of
heart and mind. It allows us to:
● defuse stress and experience greater calm.
● expand our sense of who we are, beyond our fears and self-judgment.
● discover inner resources that can change our everyday lives.
● awaken our capacity for insight and wisdom.
● broaden our perspective and deepen our courage, based on seeing things just as they are.
WHEN
Columbus Day Weekend: 10:30am Thursday, October 4th,
through 2:30pm Tuesday, October 9th, 2018.
WHERE
Bethel Farm is a small yoga and living arts center in the woods of Hillsborough, NH that offers an
atmosphere conducive to deep inner reflection and meditation practice. This beautiful setting is
enhanced by the gardens, which supply much of the produce in season for meals provided.
COST
Double occupancy $675, Dorm $625, Tenting $575.
A nonrefundable deposit of $200 due at registration to hold your place.
Space is limited to 12 participants.
Register here https://www.kinderinstitute.com/events/78/ .
Contact maryellen.grady@kinderinstitute.com with billing or logistical questions.
REQUIRED
Basic meditation experience and desire for a retreat format experience.
CONTACT
Jennie Gryczka– For retreat details and general questions
at jenniegryczka@gmail.com or 617-306-3511