Join us for a specially enhanced yoga class with live musical accompaniment provided by Johanna Beekman
Tuesday, June 12th, at 6 pm.
and Wednesday, June 13th, at 9 am.
$10 in addition to your class fee in support of the visiting artist.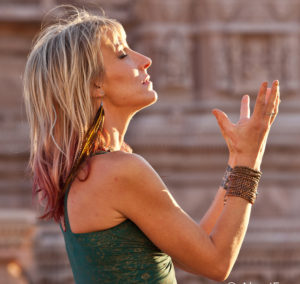 Johanna Beekman (RYT-500) is a multi-genre recording artist, songstress, and kirtan artist who is loved for her rich, soulful voice, her radiant spirit, and her inspiring songs and chants that tap deep into the collective soul. She sings and teaches at leading festivals and studios across the country. Johanna's songs have been nominated in conscious music awards and included in White Swan Records' Best Yoga Music of the Year. She created Lullaby YogaTM which is a luxurious combination of deeply relaxing poses and heart-opening music.