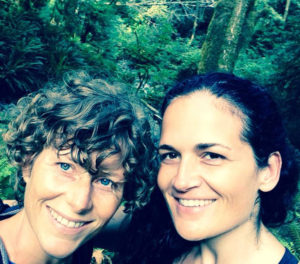 Into The Forest – Fall Equinox Retreat
Friday, September 22 to Sunday, September 24
Join us for a very special weekend, celebrating the equilibrium of day and night, dark and light, sun and moon, right and left nostril. We will dedicate our time to seated and walking meditation, pranayama, dynamic asana classes, yoga philosophy, and enjoy the tasty vegan organic food fresh from the farm. This is a wonderful opportunity to deeply explore the yogic practices, make new friends, and relax within the peaceful natural setting of the land.
$375 (house), $345 (tent)
Price includes yoga classes, shared accommodation and all meals (vegan, local, organic).
The retreat is limited to 16 participants.
ABOUT BETHEL FARM: Bethel Farm is a small yoga and living arts center in the woods of Hillsborough, New Hampshire, offering an atmosphere conducive to deep inner reflection and practice. The mood of yoga, healing and peace strikes guests instantly when they first arrive at the farm. The mood is enhanced by the gardens, that supply much of the produce in season for delicious vegan meals. The yoga studio, with its warm wood textures and many windows, sets a quiet devotional space for meditation and yoga practice.
TRANSPORTATION:
A few weeks before the retreat, Tamar & Nora will organize carpooling/ ride sharing, so that retreat participants can drive up together to Bethel Farm.
It is also possible to get there by public transportation (Bus NYC to Boston > Bus Boston to Concord, NH > Paid pick up or taxi from Concord to Bethel Farm). Another way to get there is to take the train to Brattleboro, VT, and either arrange a taxi pick up from there (1 hour), or rent a car and drive to the farm from there. Contact Tamar for more information about how to get there:t@tamarsamir.com
RETREAT SCHEDULE:
Friday
4:30-6:30 retreat opening, asana class
6:30 dinner
8-9 restorative class
9pm-9:30am mauna (silence)
Saturday
7-8 meditation, pranayama
8-9:30 asana class
9:30 breakfast
12-1 asana lab (mini privates)
1 lunch
4-5 yoga philosophy
5-6:30 workshop
6:30 dinner
8-10 sauna, bonfire, music
10pm-9:30am mauna (silence)
Sunday
7-8 meditation, pranayama
8-9:30 asana class
9:30 breakfast
12:45 retreat closing
1 lunch