July 10-12, 2020 (Arrival 3pm Friday)
Bethel Farms, Hillsboro, NH
3 days, 2 nights
Cost: $475*
Non-refundable deposit: $200 to secure your spot
*ask about lower price for camping
To place your deposit, click here: https://app.moonclerk.com/pay/75rdwei1dttx
This 3-day transformational retreat will take you on a journey to nourish the mind, body and soul. From the moment of arrival to our departure, our time together is sacred.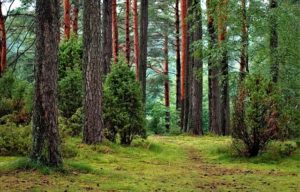 Our daily activities become rituals as we rediscover self-care and what it feels like to be nourished by the land and our daily practices. This retreat will encourage and guide participants to reflect on their current state of health and wellness and to remember their truest Self. Through discussion, journaling, and other exercises, we will take time to notice our current state of our career, relationships, spirituality, physical activity and other lifestyle factors.
Summer is a time for growth, relaxing freedom and bliss. Join in ritual, ceremony, sharing, movement, and deep transformation in togetherness. We will learn from each other, tune into nature, listen to Mother Earth and Grandfather Fire as we join together in sacred circle as our ancestors did.
Throughout the retreat, we will receive deep nourishment from plant based-nutrition. Food affects your whole being – from your blood to your DNA, you are what you eat. Food enters the bloodstream, and blood is what creates your cells, tissues, and organs. Food has the power to regenerate the new you.The food at Bethel Farms is local or grown right on the property in one of the greenhouses or gardens! You will leave feeling healthier, more connected, and refreshed so that your body and mind can operate at their highest potential. Nutrition and personal growth are related; you can't look at one without the other.
Weather permitting, we will spend time in nature, connecting and giving thanks to Mother Earth, which nourishes all. We will walk trails and bathe in the forest. On Sunday, we will have a Sweatlodge Purification Ceremony, led by Stephen Bethel. Traditional Lakota songs will be sung as we connect with our Mother.
This retreat takes place at the stunningly beautiful Bethel Farms in Hillsboro, New Hampshire.
Your trip includes:
Daily Yoga – Meditation, Pranayama, Asana
Dharma talk
Time to connect with nature
Daily plant based meals
Self exploration and reflection
Journaling, drawing, creative expression
Sweat lodge Purification ceremony
Optional use of the Sauna
Fire ritual
Your Guide: Concetta Codding, RYT 500, eRYT200, YACEP. All her life, Concetta Codding has been drawn towards something greater than herself. Searching for a greater purpose in the Universe and drawing upon its energy, Concetta studied in Connecticut and received her 200-Hour Yoga Alliance certification in 2017. She went to Peru in July 2018 for her 300 hour Yoga Teacher training with School Yoga Institute and is now co-facilitating 200hr teacher trainings with SYI. She is a Reiki Master and is currently studying with the Institute of Integrative Nutrition where she is learning the art of transformational coaching. She has spent time in India Fall 2019, where she followed the footsteps of her biggest teachers, Ram Dass and Maharajji (Neem Karoli Baba). She has also spent time with Shyam Sundar Das, an Indian mystic and one of her biggest teachers.
www.concettacodding.com
@concettacodding