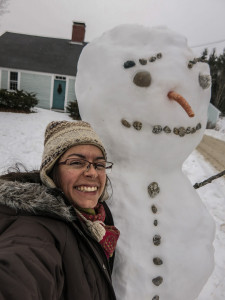 Audrey Bethel was born here at ol' Bethel Farm back in the day, before the yoga studio had even been dreamed of! To her, Bethel Farm is certainly a homestead as well as a growing community for yoga and the living arts.
In her day job, she is a guidance counselor for middle and high school boys and seeks to incorporate the teachings of yoga in her work with students.
Audrey loves to practice in the Jivamukti style vinyasa flow that her father has steeped the farm in. She is also a certified Shakti Flow yoga instructor. She is a substitute teacher here at Bethel Farm, as well as a big part of our community.