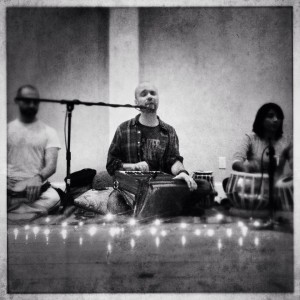 DEVADAS AND FRIENDS COME TO BETHEL FARM
SATURDAY MAY 23 AND SUNDAY MAY 24
FOR KIRTAN AND CHAKRA TUNING WORKSHOP
Wherever he goes, kirtan walla, musician, recording artist Devadas and his musical cohort spread the devotional mood through music. From Amma's ashram in India to "Brooklyn Mellows" (his latest recording), he connects to the roots of Kirtan. Join us to touch and be touched by the Bhav.
Saturday

, May 23, 7 to 9:30 pm

KIRTAN WITH DEVADAS AND FRIENDS

$20 in advance, $25 at the door
Sunday, May 24, 9 to 11 am
MUSICAL AND PHYSICAL CHAKRA TUNING WORKSHOP
Devadas provides the music, Bethel provides the asana guidance into the subtle world of chakra energy. ARE YOU READY?
$20 in advance, $25 at the door
Please call or email us with any questions or if you would like to register, or reserve a bed for Saturday night.
Organized in collaboration with CALL AND RESPONSE FOUNDATION.
Visit devadasmusic.com , callandresponsefoundation.org, and bethelfarm.org
LET THE MUSIC BEGIN